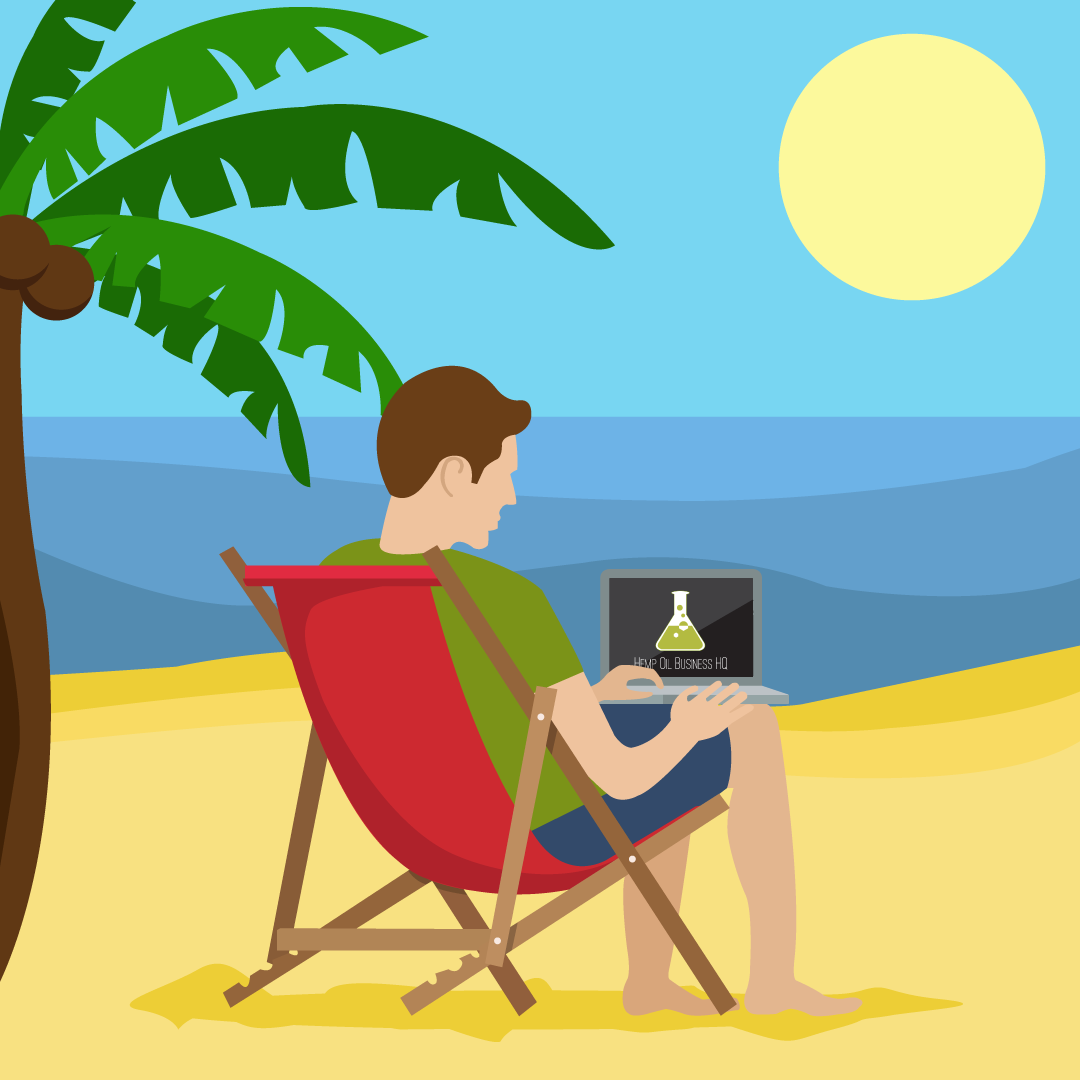 Are you looking to make some extra income or even start your own full-time business?
That's what this page is all about.
What to Look for in a Work-From-Home Opportunity
Here are some things to look for in a work-from-home business or income opportunity:
Low start-up costs
No special equipment needed
No need to hire employees
Can run from home – no need to rent office or retail space
Can set your own hours and work part-time or full-time
No inventory required
No special skills or education required
Credit score or history not important
No financing required
Products not based on fads
High-quality products or services that people want to buy again and again
That last item is one that many people overlook.
They understand the quality part, but often miss the "again and again" part.
It's much better to sell products that people buy on a recurring basis than products people buy once or very rarely (like a car).
That is much easier than having to find a new customer for every sale.
If you're ready to discover an opportunity that meets all the above criteria, one that I chose to pursue only after careful research, then keep reading.
What Is Hemp Oil?
Hemp oil is extracted from the hemp plant.
The plant has been used for thousands of years to produce cloth, paper, and rope, among other things.
In modern times, it's used in everything from car parts to cosmetics, food, supplements, and medicine.
Hemp seeds have been used throughout history as food, mostly for animals.
More recently the seeds and oil are being used as ingredients in baked goods, smoothies, salad dressings, and many other food products, due to its nutritional benefits.
The Benefits of Hemp Oil
Hemp oil is considered a superfood.
It contains a balanced 1:3 ratio of omega-3 and omega-6 essential fatty acids.
This is more than any fish and most fish oil supplements.
These fatty acids boost your body's immune system.
You can use hemp oil in cooking like you would use any other vegetable oil.
It's the only one that contains those fatty acids.
Hemp oil can lower cholesterol, moderate blood sugar level, fight inflammation in the body, and helps maintain your hormonal balance.
Hemp oil's high concentration of omega 3 and omega 6 fatty acids make it great for the skin and a popular ingredient in cosmetics and skin care products.
It's an excellent natural moisturizer and emollient.
Hemp oil increases skin elasticity and your cells' ability to retain water.
It is especially useful for tired, dry, or dehydrated skin and nails.
It's often used in hair conditioners for this reason.
Is there Really A Hemp Boom?
There was a great article written by The Business Insider that covered the topic with clear analysis and data, they said:
The North American marijuana market posted $6.7 billion in revenue in 2016, up 30% from the year before, according to a report from Arcview Market Research, a leading publisher of cannabis market research.

The so-called green rush shows no sign of slowing down.

Arcview projects sales will grow at a compound annual growth rate of 25% through 2021, when the North American market is expected to top $20.2 billion.

"The only consumer industry categories I've seen reach $5 billion in annual spending and then post anything like 25% compound annual growth in the next five years are cable television (19%) in the 1990s and the broadband internet (29%) in the 2000s," Tom Adams, editor in chief of Arcview Market Research, said in a statement.
Source: http://www.businessinsider.com/arcview-north-america-marijuana-industry-revenue-2016-2017-1
Why Become A Distributor With The Same Hemp Oil Company I Chose?
First and foremost, the products are high-quality.
In an industry where consumers are concerned about quality, this is extremely important.
The company's products combine pure hemp oil and other all-natural ingredients to create daily use CBD supplements.
All of the company's hemp oil products are made with non-GMO hemp grown free of chemical fertilizers, pesticides, and herbicides and put through a very thorough testing process to ensure reliability and protect the end user from contamination.
Even more impressive is how the company is connected to the first publicly traded Cannabis company in the United States (big deal!).
They were also the first to establish a global CBD pipeline across the globe; the first to deliver cannabis brands across U.S. State lines and International borders, making cannabidiol available across 50 states, and in dozens of countries; and it's the first direct sale company to offer cannabis products.
This company gives back to the community through a social project that is touching the lives of children and families across the globe and provides support for special case families and individuals that count on cannabinoids.
Lastly, the compensation plan is killer!
Lots of opportunity to earn.
The key is you'll get out of your business what you put into it.
How You Can Make Money With A Hemp MLM Business

There are two main ways to profit with a CBD Hemp MLM business:
Sharing the products with your friends and family
Signing up other active business builders / distributors
Here's where the hemp MLM company we partnered with shines.
There are many companies with generous compensation plans, but most of them have a serious flaw: Very few people want the actual products!
Those companies end up becoming a bunch of people recruiting people to recruit people to recruit people… The problem with that is that eventually, they run out of people to recruit.
Even though there are billions of people on the planet, these companies are mathematically unsustainable in the long term.
Someone has to want to buy the products without caring about recruiting other people!
This is what I love about the company we chose – the products are so good, and they're the type of products that real customers buy on a recurring basis, so this "infinite recruiting" problem doesn't happen.
Nutritional supplements and skin care products made with top-quality Hemp Oil are the types of things that many customers keep buying.
Many people try our premium hemp oil products, fall in love with them, and reorder again and again.
If you're their hemp oil distributor, that's great for you, because you keep getting paid on that customer as long as they keep buying.
Next Steps… Watch Free Training Video Below
Join Our Team as a Brand Ambassador Here
Get The Support You Need To Build Your Hempire Now!
Our team of hemp oil entrepreneurs is really excited to offer you an opportunity to ride the hemp boom & join the world's leader in CBD Hemp Oil products.
Ok, here's the deal…
You just happened to stumble upon one of the TOP EARNING HEMP OIL DIRECT SALES TEAMS led by my close friend and top hemp oil direct sales earner, Jeff.
Your introduction to Jeff is critically important for your success in your hemp oil business because he has the opportunity to be directly involved in kicking off your business if you join our team.
Bonuses When You Join Our Team
BONUS #1:
Access The Building A Hempire™ Private Facebook Group
By gaining access to this support group with 7,100+ other hemp oil entrepreneurs on our team, you'll be able to:
mastermind with the most successful business leaders
stay up-to-date with company and industry news all within Facebook.
build relationships for life with other driven hemp oil entrepreneurs.
bounce ideas off of each other and find out what works and what doesn't.
plus so much more!
BONUS #2:
Gain Direct Access To Top Earner In Opportunity (Priceless)
By having direct access to a top earner in the company you want to become a top earner in, you'll learn
how to be successful in the hemp oil supplement and MLM business…
ways to maximize your revenue, should you choose to participate!
the tools and resources you'll want to use to grow your business.
plus so much more!
BONUS #3:
Complimentary Strategy Call with Online Marketing & Sales Expert ($1,000 Value)
During this Strategy Session, you'll discuss:
how to use social media and the Internet to grow your business…
proven lead generation strategies to keep your pipeline full
how to go about selling products online
plus so much more!
We look forward to helping you Build Your Hempire!
If you would like to put yourself in the best position to build the Hemp Oil Business of your dreams, click here to request to join our team.