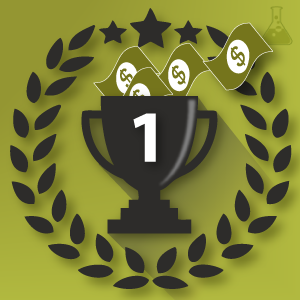 Do you have what it takes?
To succeed as a brand ambassador for Kannaway®, you just need determination and an eagerness to learn.
The rest will fall into place.
A Kannaway® business opportunity offers many benefits to its brand ambassadors – with its limitless earning potential and many incentives and benefits.
More so than many MLM companies.
Kannaway® is an industry leader in CBD (cannabidiol) therapy, and they're an excellent MLM company to join.
Sales of hemp products have skyrocketed. In 2014 an estimated $620 million was spent annually on hemp products.
But how does the whole process work?
Read on to find out how the Kannaway® business opportunity works:
Get Your Kannaway® Business Opportunity Up And Running
When you're getting started with a Kannaway® business opportunity, there aren't many steps to take to start a profitable business with Kannaway®.
But why would you decide to become a brand ambassador for Kannaway®?
Here are a few of the amazing benefits of joining Kannaway®:
Limitless and diverse earning potential. The most common way to make money through this business opportunity is through direct sales. Once you become a brand ambassador, you make a commission every time someone makes a sale from you. And if you're trying out the products yourself – they will speak for themselves, and your family and friends will be lining up to try them. The second way you can earn an income is by having customers signup for the program through you. And then there are the numerous bonuses!
Private Facebook Group. You can join 1,000s of other team members and top producers for support, to learn how to sell the products both online and offline, and to learn ways to increase your income through Kannaway®.
Incentives. Not only do you get a 1 on 1 strategy call with team leaders, you also are eligible for exciting trips and other incentives.
Freedom and flexibility. You have the ability to earn as little or as much as you want, therefore making your own hours. You can work from home. Isn't that the dream job we all daydream about?
So, to get started, you'll first pay an annual fee of $54.98 for your brand ambassador membership fee.
This fee includes everything from your training, support tools, your website, your own virtual office, and more.
I've Joined Kannaway® – Now What?
After you've joined, you'll want to familiarize yourself with the company, set up your website, and do your training to get a handle on how everything works.
You'll then want to order a value pack to get you started.
This isn't mandatory, but if you're serious about building a profitable business with Kannaway®, then this is highly recommended.
It's also necessary if you want to get your hands on the many bonuses this incredible program offers.
Next, you'll want to get selling those products you purchased in your value pack.
Rinse and repeat.
A Breakdown of How the Compensation Program Works
With Kannaway®, there are various ways to earn money and get your hands on the many bonuses.
Not only do you make commissions on every sale someone makes from you and when someone signs up under you, but there are a number of bonuses you'll be eligible for as a brand ambassador, in this Kannaway® business opportunity.
There are many bonuses to be earned with this opportunity. Read all about the compensation plan here.
The compensation plan can seem complicated at first, but I can assure you, you'll have it down pat in no time at all.
Loyal Customer Program
The Loyal Customer Program is yet another way for you to make money, free products, and earn bonuses – but it also offers the customers something special – which keeps them coming back to you.
The way the Loyal Customer Program works:
If a customer wants their products shipped directly to them they can sign up for the Smart Ship Program.
This is similar to an "auto ship" system, except it comes with many incentives.
When a customer wants their products sent directly to their address and enrolls under the Smart Ship Program, they're automatically put in the Loyal Customer Program, and they receive any products they purchase at wholesale price.
You also earn 30% commission when a customer in the Loyal Customer Program purchases a product.
These customers in the Loyal Customer Program are then able to actually refer other customers in the 3 And Yours Is Free Program.
Both the brand ambassador and the customer will earn free product by referring three customers.
Final Thoughts
Hemp products are taking the world by storm and for very good reason.
It has the ability to replace such a variety of things, and it could literally change our world.
Whether you're looking to replace your dull 9-5 career, or you're just looking to bring in a few hundred extra dollars a month, this Kannaway® business opportunity may be the perfect fit for you.
Especially if you think you or someone you know could benefit from these healing products.
With the copious ways for you to earn and the many benefits and incentives, Kannaway® is an excellent MLM company, to work for.
The earning potential is sky high.
And with the hemp industry not going anywhere anytime soon, it's a safe bet for the long-term business opportunity.
If you don't want to miss out on this exciting opportunity, join our team here!
And if you have any questions, please don't hesitate to contact us here.