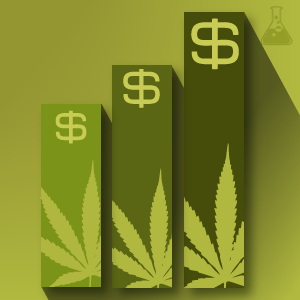 If you consume a lot of news, you might think that there's no space left in the hemp industry.
Colorado. Washington. Washington DC.
The list of places where laws involving marijuana and hemp are loosening keeps growing.
And it seems like a new story pops up every night.
The market must be saturated, right?
Not quite.
Hemp is growing, but there's still plenty of room left for you to enter the market.
The present is a better time than ever before to open up shop.
Here's how to do start your hemp business on a budget.
Location, Location, Location
There are a series of decisions you'll have to make at the beginning of starting your business.
The first thing to consider is the place where you'll be opening up shop.
Your hemp business can go in many places, but it's important for you to pick the right one.
Can you set up shop where you already are?
If not, are you willing to rent a new apartment in the place you already live?
Then maybe you should check out some listings.
If you're really willing to try out a new place, there are plenty of places in the U.S. where you can still get land for cheap, if not free.
Most of them are in the southwest.
Then you can get settled into the long-term projections.
Think about Your Hemp Business from a Bird's Eye View
In order to keep your hemp business running for years to come, you'll need a sustainable business model.
There are many options that you know about before choosing which one is right for you.
One relies on direct selling, which means selling your product away from one main retail location.
That opens up the range you can sell in, which can help bring in revenue.
If you're selling products that can be moved around easily, this kind of plan will work well for you.
Another common strategy is multilevel marketing.
It's a system of growth that acts quickly, adding new members while revenue circulates back through the rest of the network.
It can be a very effective way to build your hemp business for under $1,000.
It's no coincidence that many aspiring hemp-preneurs are becoming CBD Hemp Oil Distributors.
It's a great role for an up-and-coming business with a tight budget.
Stay on Top of the Law
The quickest way to move above the $1,000 budget is to break the law and face a big fine.
Wherever you are–and presumably in a legal place–it's a safe bet that, despite the legality of marijuana, there are still some restrictions on what is OK to sell and make.
It's important for you to know these regulations, so you can avoid doling out any cash in fines.
Get Started
In 2013, over 550 million dollars worth of hemp were sold in the U.S. alone.
With laws loosening all the time, that number is expected to reach $2.1 billion by 2020.
Why not join in on the fun?
Click the link below that best describes your situation: