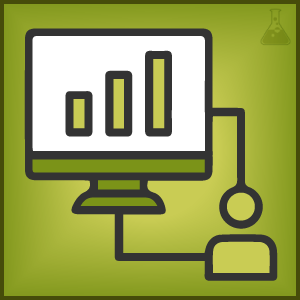 If you're starting your cannabis or medical dispensary business and it seems like all you have on your website is crickets — that's not uncommon.
Many business owners like yourself start their online business excited about the prospect of making money from the comfort of their own homes just to find that it's not happening for them.
Dispensary SEO marketing can help if you're tired of waiting around for people to find you online.
Read this article to learn how to be proactive and get in front of people that are searching for a business like yours.
What Is SEO Marketing?
SEO stands for search engine optimization.
Search engine optimization is the process of optimizing your website pages or posts to rank in search engines like Google, Bing, and Yahoo.
There is a lot that goes into SEO, so that simple explanation for SEO is just that, a simple explanation of a complex topic.
Your goal with SEO is always to get in the top 10 for a search term and preferably as close to position 1 or position 0.
Now let's get into how you can do dispensary SEO marketing for your dispensary business.
Keyword Research
The most important part of SEO is making sure you are targeting the right keywords.
If you're targeting keywords that are too difficult, you may never rank for these terms, or it might take a long time to achieve the results you're shooting for.
While it's fine to try to rank for difficult keywords for your industry, you should give yourself some easy wins along the way.
When you have traffic coming to your site with good user experience signals, it is easier to rank for more difficult keywords.
Creating Compelling Content
When you want to rank in the search engines, you need to make sure that your content is providing real value to your target market and drives depth into the topic you're covering.
Google always wants to provide its users with the content that is going to provide the best solution, so make sure to review the other top search results and see what is ranking.
When you see what is ranking, create content that is more helpful and more in-depth than what is currently ranking.
Invest In Quality Hosting
You need to make sure that your site is functioning at its best, and part of that is investing in quality hosting.
If you don't invest in good hosting, you might find yourself with a slow site that provides a bad user experience.
Not to mention, Google uses site speed as a ranking factor.
There are different types of hosting you can use from shared hosting to dedicated hosting.
Make sure you don't sacrifice site quality for the sake of saving a few dollars.
On-Page SEO – Foundation for Dispensary SEO Marketing
On-page optimization requires you pay close attention to different elements of your site and site content.
Once you've done your keyword research as we talked about above, you should target one keyword per page or post.
You can also include keywords in your page or post that are closely related and often rank for these as well.
When you're writing your content, make sure it's clear that you're a dispensary.
You want to be clear about what your website is about.
Some of the things you need to remember when you're doing on-page optimization are putting your keyword in your title, in your h1 header, in the alt text of a photo, and also sprinkling it within your content.
Off-Page Optimization
Off-page optimization isn't just about getting backlinks from websites.
You need to make sure your link portfolio is strong by checking to see if you're getting links from a lot of different types of websites.
You need to look at their domain authority as well as the content on their site.
If you're getting links from spammy, low-quality sites, your rankings could be affected in a negative way.
Ensure Your Website Is Mobile-Friendly
Another important part of promoting your dispensary and getting website traffic is making sure your website is mobile-friendly.
A mobile-friendly website means that your website is going to look good and function well no matter if they are viewing on their iPad, smartphone, or another mobile device.
Failing to have a mobile-friendly website will hurt your search engine rankings when people are searching on Google because of their new update.
If your website isn't mobile-friendly, your site actually goes all the way to the back of the line and could be buried thousands of search results deep.
Claim Your Google My Business (GMB) Account
If you have a website, you might not think you need a Google My Business account for your dispensary business, but nothing could be farther from the truth.
Having a GMB page is critical to ANY local business.
GMB helps establish directly with Google your physical location (and other important business identifiers) via a business verification process.
Having a verified GMB account improves your visibility and makes it easy for people to leave reviews for your business.
You'll notice when people search for your business by name, it comes up and looks very professional if you've filled out all of the information as well as the photos.
On your GMB listing, you can post updates that will show in the search results when people look up your business.
These updates and recent photos bring more attention to your business and can help build trust with potential customers.
Not only does GMB help get you more website traffic, but the more good reviews you get on GMB, the more Google will favor your website.
In addition, positive reviews play an important role in helping you get sales as more consumers are using reviews to make a buying decision.
Dispensary SEO Marketing for the Win
Now you know more about dispensary SEO marketing, and it's time to put what you've learned into action.
The thought of having to learn how to do everything SEO-related might be overwhelming.
If you need help taking care of your SEO, we are here for you. We help businesses just like yours get the attention they need.
Contact us today and let us help you get the results you want for your business.
Keep reading to help grow your bottom line:
Smart Marketing For CBD Retail Businesses, Cannabis Dispensaries & Online Stores
Dedicated to helping you build your hempire!