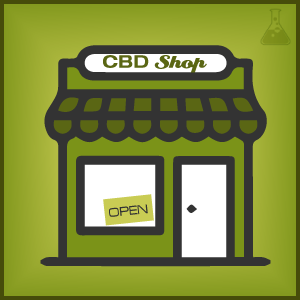 Are you one of the many CBD retailers looking to sell CBD products in a more effective manner?
Do you want to widen the reach of your online CBD shop?
Well, in that case, you've come to the right place.
Cannabidiol, or CBD, is the compound extracted from the cannabis plant.
Unlike THC, which is another compound that can be taken from the same plants, CBD is not psychoactive.
Despite that or because of that (depending on the person), interest in CBD is still growing due to its possible medicinal benefits.
As more scientists study the health benefits, more people are considering using CBD products.
Thanks to the attention that CBD is getting, the market for it has continued to grow and grow.
Judging by how popular the industry has been so far, we're expecting revenue that will reach $20 billion by 2024.
Do you want to stand out from the CBD competition?
Read on below for some helpful digital marketing strategies for CBD retailers.
1. Find Your Audience and Do More with SEO for CBD Retailers
We're taking a page right from Business Marketing 101 which is finding your target audience.
Before you create ads and all, you need to know who you're marketing to.
After all, you want your messaging in your ads to connect directly with your target market.
This sounds simple enough, but the key is to get specific with who you want to market to.
The biggest mistake when marketing a business is to go after "everyone" because you believe the product is good for everyone.
That may be the case, but you don't have the money to market to everyone.
It's not realistic.
Maybe you focus on athletes, or the elderly population suffering from a specific type of ailment, or women age 25-35 who use all-natural products… consider who you are, and what demographics you truly understand and can connect with.
It will make marketing to that group even easier.
Now, how do you reach your specific audience?
Use CBD keywords plus other keyword modifiers that help you hone in on your target market.
After all, we know that consumers go to Google and type in their question to get an answer, right?
You want to be their answer!
But how?…
In online marketing, search engines are your best friend when it comes to finding the right people.
Thus, you need to learn how to get your SEO game on.
Search engine optimization or SEO is the practice of getting targeted traffic to your website through organic search engine results.
Whenever someone types 'CBD products for ____(add your modifier here)____ ' on Google, you want your website popping up at the top of the result page.
SEO does that for you and more.
The best part about implementing SEO best practices on and off your website is it's a long-term digital marketing tactic.
Done right, SEO can dramatically increase the quantity and quality of organic traffic to your website.
That means you're not only helping CBD prospects find you but you're also attracting people who want to buy CBD products.
2. Keep It Strong with Influencer Marketing
There's no denying that what our society has a thing for influencers.
This is why more brands are feeding the 8 billion-dollar industry.
This is also why reaching out to online influencers can be a great marketing strategy if that influencer is connected to your target market.
Social platforms like Instagram, Facebook, and Twitter have some of the biggest influencers.
A 2019 report on influencer marketing found that 79% of brands use Instagram as a go-to platform for influencer campaigns.
When it comes to the CBD market, a guiding principle is to work with influencers who align with your brand's views and values on CBD.
It's also a good idea to decide what kind of influencer you want to partner with.
A 'reach' influencer often is more cost-effective and accessible.
'Niche' influencers have more targeted audiences.
3. Choose Colorful Content
One of the best things you can put on the internet is content.
Coupled with a website and blog that's SEO-optimized, you're one step closer to reaching your goal.
In content marketing, you must master connecting and communicating with your audience.
On your blog, post anything from answers to frequently asked questions to in-depth, well researched, informative blog articles.
TIP: If you Notice customers are asking the same questions about your products, add an FAQ page to your website.
Are there potential clients who aren't CBD users yet?
Keep them interested by adding educational and entertaining posts.
Create an infographic that will help them understand your products or services better.
Putting up posts about new medical studies or laws replated to CBD will help you connect better with curious visitors.
Use your blog to communicate your message and differentiate your brand identity.
Create a message that resonates with your target audience and reflects your brand.
Also, remember that it's important to always post content that is high quality.
Having 1000 blog posts won't help much if they're a bland wall of text or ad-filled spaces.
And remember to optimize any and all pages you publish with your strategic SEO keywords.
4. Keep an Eye on Your CBD Retailer Competition
There's no harm in a little spying on your competition.
How else would you build an online presence that's unique from theirs?
Plus, the quick growth of the CBD marketing industry means that it will only get more crowded from here.
As Sun Tzu said: "If you know your enemy and yourself, you need not fear the result of a hundred battles."
Plus, you might find that the competition isn't CBD-oriented at all.
Or they are missing some key elements when it comes to supporting your target market online.
Knowing the competition will give you a clear understanding about what is going to take to 'win'.
Look back at your brand and figure out the opportunities you have to connect with your target audience better.
With that information, you can create a brand that stands taller.
5. Tips and What to Avoid in CBD Retail Advertising
With all the consideration people are giving to CBD, it's not surprising that more CBD retailers are looking to build a business around it.
Now that you know what you can do to market your CBD products online, allow us to give you a few more tips.
The first tip is to pay close attention to your analytics.
These numbers tell you how well your digital marketing campaigns are doing.
You are able to track countless data points from your website — for example you can see how much traffic you have coming to your website, where they came from, how long they stayed, what pages they visited, and SO MUCH MORE!
Make sure you know what the data means and how to make data-driven decisions about your digital marketing efforts and campaigns.
The internet has its own rules for advertising CBD products, too.
Thus, you must stay informed with online advertising restrictions.
Paying attention to news on cannabis products gives you an idea of where the market is heading.
Remember, CBD retailers, there are still things you shouldn't put in your marketing or online.
For instance, medical claims for CBD products are a no-no.
The FDA hasn't approved of it yet and having claims like this can bring your website down.
A list of CBD's health benefits may seem like good content but it isn't if you're putting up untested assumptions.
Make sure that reputable sources back your claims.
Finally, it's best to avoid anything that the FDA has yet to approve.
Get Ready to Sell, Sell, Sell
That's it for our guide on how CBD retailers can better market their cannabidiol products online.
Mind our advice and you're sure to stand out from the crowd.
Don't forget to be creative, too.
If you have any questions, feel free to get in touch with us here.
________________________________
Are you ready to take your CBD business to the next level?
Dedicated to helping you build your hempire!