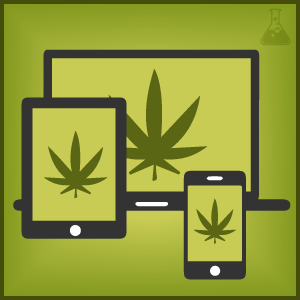 Are you wondering about how to sell private label CBD products online?
If you are, then you've come to the right place.
The CBD market is booming, and by booming we're talking about a multi-billion dollar per year market.
Not only does CBD come with a slew of incredible health benefits, but private label CBD products could mean the difference between your day job and your freedom—financially speaking of course.
If you want to know how it's done, then keep reading.
Private Label CBD Products: How It's Done
CBD is still fairly new to the market, and so are its regulations.
However, those regulations are still pretty stringent, not to mention that everyone seems to be jumping on the CBD bandwagon.
It's everywhere you look now—pharmacies, supermarkets, and more recently, the beauty industry.
There are even CBD products made especially for our four-legged friends.
It's safe to say that CBD products have taken the world by storm and for good reason, with all of the benefits it provides.
But that doesn't mean you can't claim a piece of the CBD pie for yourself.
All you have to do is follow these simple guidelines and you'll be on your way to creating and selling private label CBD products.
So, if you want to know how to sell CBD products, here's what you need to do:
Register Your CBD Business
You can't distribute any products in general without legally registering your business with the IRS.
Registering your new CBD business can easily be done online.
Of course, before doing so, you'll need to specify the type of business you're registering.
For example, will you be the sole proprietor, an LLC, or another type of corporation?
The IRS has a complete checklist of the information, identification, etc., that you'll need in terms of paperwork.
After registering your new CBD business, you'll want to apply for an Employer Identification Number (EIN), even if you're registering as a sole proprietor.
This will help you to organize your business taxes when the time comes, plus it'll save you the energy when and if you decide to hire employees.
It's also important to keep in mind that because CBD is derived from the Cannabis plant, it falls under both state and federal regulations.
This means that certain licensing and permits may be required for the distribution of CBD products in your state.
A quick look into the U.S. Small Business Association (SBA) database will tell you everything you need to know.
You'll also have to consider things like taking the extra steps to trademark your business name, which will provide more legal protection.
Find a Supplier You Trust
The quality of CBD products you intend to sell is arguably the most crucial fundamental of all.
That's why you need to do your due diligence and get into business with a reputable supplier that can guarantee a quality product and only follow best business practices in accordance with the industry.
These are the main points of finding a good supplier:
Look Into Their CBD Oil Sourcing
One thing you want to make sure of is that your CBD supplier owns and operates or sources from the United States.
Why?—because you want to make sure you can trace each batch back to the source if something goes wrong.
You can't do this with most sources outside of the states.
Not to mention, farming regulations across seas are much different.
You'll also want to consider heavily only choosing suppliers who use sustainable organic and non-GMO farming practices, starting with the soil and seeds and down the line to their harvesting and processing methods.
What's Their CBD Oil Extraction Method?
There are several different methods used to extract the CBD from the plant—and not all of them are good for your health.
The highest standard and cleanest extraction method is the CO2 extraction method because it yields the purest form of CBD without any nasty chemicals.
Make Sure They Offer a Certificate of Analysis (COA)
The COA is what is meant when people say to look for third-party lab testing.
This certificate is proof of the quality of the product.
It confirms the levels of the compounds in the final product as well as the purity and the potency.
Most consumers know not to purchase a CBD product unless it has the COA insignia on the packaging.
Ask For a Current Good Manufacturing Practice (CGMP)
A CGMP doesn't have to be specified on the product's packaging like the COA, but you should request this documentation from any supplier that you're considering.
It's proof that they are following both state and FDA regulations.
Avoid Certain Claims
Despite all of the research supporting CBD's medical benefits, it still cannot be marketed as anything other than a health supplement in accordance with the FDA.
Avoid any supplier that makes bold claims about their product, because it's actually required that this disclaimer be very present wherever CBD products are sold—whether that be online or in stores.
Be Wary of the Pricing
You get what you pay for, especially when it comes to CBD.
Incredibly low prices equate to an incredibly poor product.
If you're looking into suppliers who meet all of the above standards, their pricing will be similar as well.
Market Your Private Label CBD Products Right
The CBD market may be fresh but it can seem overwhelmingly competitive.
Remember, a clean and high-quality product will make all the difference.
If you go with the cheaper, environment-harming, chemical-laden products, you're only destroying your reputation in this market.
Of course, having a superior product doesn't automatically guarantee superiority.
You have to lay the groundwork first.
How you market your product is equally as important as the product itself.
To set yourself up for success, here's what you need to do:
Find your target audience and figure out how to reach them
Create an attractive website and social media pages to spread brand awareness—this includes starting an email list.
Create engaging and authoritative content—this includes customer testimonials and reviews of your products
Make sure to offer great customer service
It may take some time to create brand awareness, but as long as you have a quality product and effective content across your social media platforms, your new CBD business will be around for a long time.
Get Help From the Pros
Selling private label CBD products doesn't have to be intimidating.
If you're ready to get into the CBD selling business but need some help marketing your CBD business online, reach out to our team here and let us know what you're looking to get help with.
We've got a whole team full of marketing knowledge, ready to back you up.
Dedicated to helping you build your hempire!